Halloween may be over, but there are still plenty of seasonal fall activities ahead – fun things to see and do and taste no matter your age. In fact, traditional fall activities have a special whole-family appeal that makes them just the thing for seniors and younger family members to enjoy together.
Even for seniors with mobility challenges, the refreshing fall weather is an enticement to spend time outdoors, though perhaps closer to home. Here at Winnwood Retirement Community, we welcome family members to come visit our residents. And with helping hands from family, if needed, seniors can head out to take in even more of everything fall has to offer.
Here are some activities that are sure to create family memories this fall.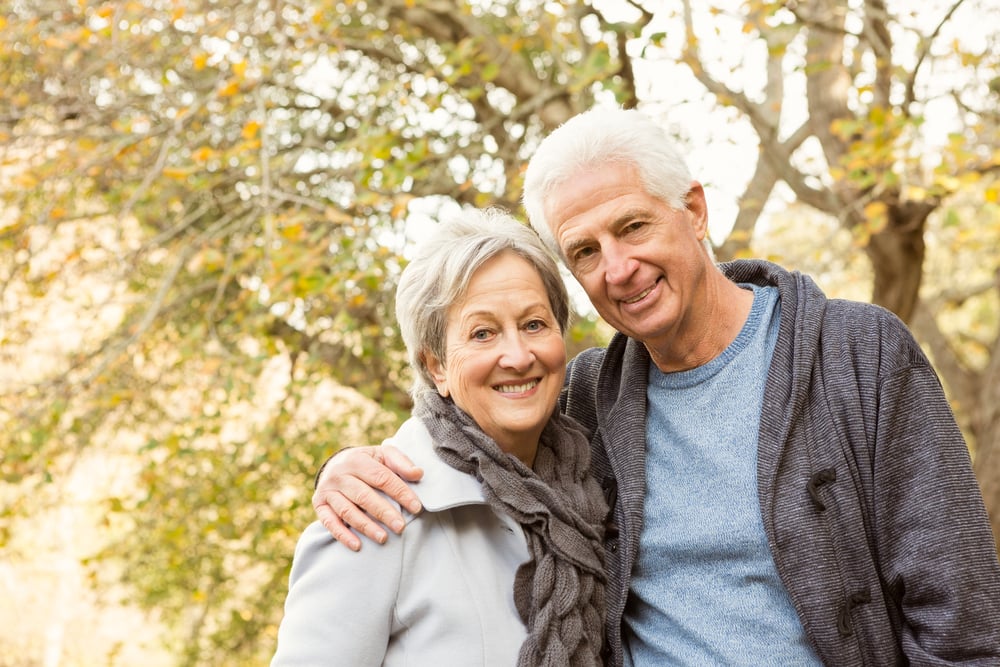 Outdoors
Take a walk or a drive to get an eyeful of fall color. Walking is good exercise for all ages, helping maintain strong bones and muscles and a healthy cardiovascular system. Not far from Winnwood Retirement Community, you can find

five different hikes ideal for viewing fall colors

, at Cauble Park, Heritage Park, Kennesaw Mountain, Paces Mill, or Sope Creek. See who can find the most perfect fall leaf.

Visit a farm. Maybe you already did this to pick pumpkins, but farms offer more – corn mazes to negotiate, late apples and fall produce to buy or pick yourself, and animals to visit.

Sleepy Hollow Farm

here in Cobb County has sheep, goats, donkeys, pigs, chickens, and rabbits. Or make it a trip to pick out your Christmas tree.

Make s'mores. You don't need a campfire to make these gooey treats, you can roast marshmallows over a fire in the fireplace, a barbeque, or an outdoor fire pit. Better yet, organize a family barbeque at home or a local park.
Indoors
Transform pumpkins into turkeys with paint and found materials to creatively add wings and tail feathers. Or use fallen or paper cut-out leaves to make a decorative garland.

Make it a movie night. Oscar nominees and winners are available for streaming, and summer releases are available on video for home viewing. Add big bowls of popcorn and snuggle up for viewing.

Gather 'round in the kitchen. Baking and cooking together is such a satisfying multi-generation activity. Seniors can share "family secret" recipes and teach essential skills to youngsters. You can make tasty fall goodies from spiced cider and hot chocolate to decorated cookies and caramel apples (cut them into quarters if the kids are little). Or cook an entire meal, with each person assisting according to age and ability. And don't forget the pies – pumpkin, sweet potato, and apple!
SPECIAL EVENTS
These local fall events are ideal for seniors and youngsters to share together:
November 19: Pop-In for Family fun: The BIG Chicken
Natural Wonders is the theme of this Pop-In at the Marietta History Museum, which features activities and crafts for kids and families.
November 10-12: 2022 Mistletoe Market
Kids and adults can get started on holiday shopping, browsing an amazing array of edibles and crafts from about 50 local merchants. Mistletoe Market takes place at the Cobb County Civic Center in Marietta.
November 24: Marietta Daily Journal Gobble Jog
This 20th annual event benefits MUST Ministries programs to combat poverty in Cobb County. Everyone in the family can enter for their own distance – 10K, 5K, 1L, or the Tot Trot. Or register as a phantom runner, and you don't have to run at all!
November 25 and 26: "The Nutcracker"
Georgia Metro Dance Theatre presents this fall classic that kicks off the holiday season and continues to delight all ages.
Need more ideas? Check out this continuously updated Marietta area calendar of events.
What's your family's favorite fall activity?
For many seniors, sharing activities with the whole family is most meaningful. It really doesn't matter what you do, the best part of the experience is simply being together. But what if family is far away? Independent and assisted living residents here at Winnwood Retirement Community have a wealth of activities right at hand -- on campus, elsewhere in Marietta, and beyond. And there are always friendly neighbors to share those activities. To learn more about our senior lifestyle, contact us today.