Assisted Living
Apartments starting at $3,900
We are a fully-licensed Assisted Living community and we're committed to providing the best of care to our residents.
Families have entrusted us with their most-cherished loved ones, and we approach their healthcare with sincere thoughtfulness.
Our Certified Nursing Assistants provide day-to-day care and are supervised by our Wellness Coordinator. We know that each resident is unique, and each resident will have a different level of care that is needed. Our staff works directly with the resident, their family, and their doctor to determine exactly how much or how little care is needed.
Our Assisted Living residents enjoy numerous social, educational, and cultural activities that include but are not limited to: card games, health seminars, shopping excursions and trips to local restaurants. Additionally, live entertainment is brought in on a regular basis. Our residents enjoy events for every holiday, birthday, and special occasion. We have life-enriching programs, big screen movie night, and a quaint library with serene places to sit and enjoy a good book.
Winnwood takes pride in the happiness of our residents. Below are the levels of care available to our assisted living residents.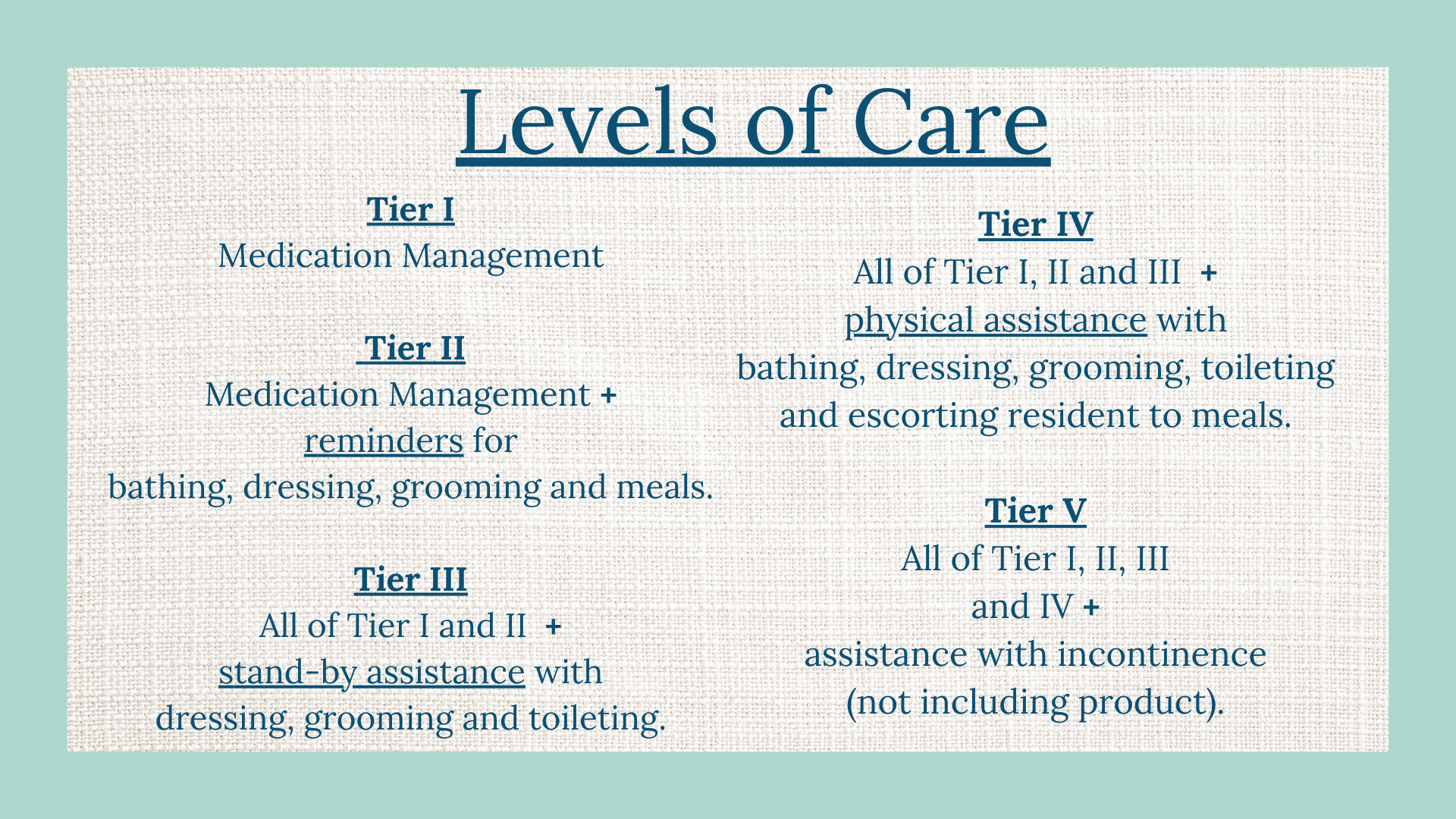 Assisted Living at Winnwood offers individualized care plans chosen for your current lifestyle needs. Whether that means friendly reminders, stand-by assistance, or physical assistance with medication, bathing, dressing, or grooming, you can be assured that they will be performed by our professional and caring staff.
The opinions of your doctor, family members, our trained staff, and most importantly yourself are all taken into consideration when choosing the right care plan.