Activities at Winnwood
Being a resident at Winnwood offers unlimited possibilities. There is no need to leave the property to experience fine dining, live musical entertainment, intellectual discussions, or even shopping!
We believe that when the mind is happy and being stimulated, a person's overall attitude and health is improved. Residents can participate in as many activities as they like, or as few as they choose.
Our programs are flexible and, as the residents' interests evolve and change, so do the activities at Winnwood.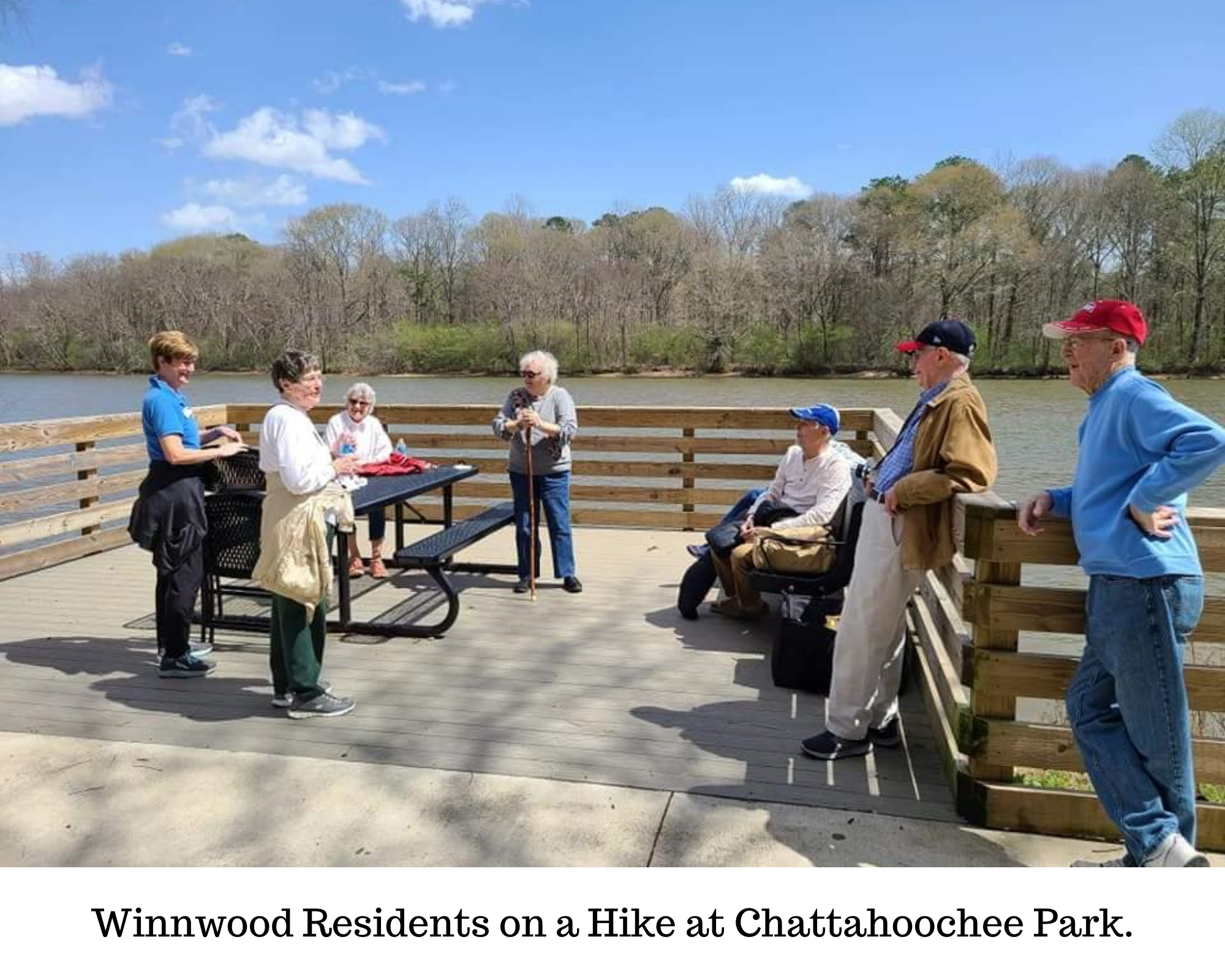 Do you like to get out and explore? Come with us to the Georgia Aquarium, or travel to Cascade Springs Nature Preserve to see the majestic waterfalls. Are you a huge sports fan? You name it, we go see it! Ready for 9 innings with Atlanta Braves, want to get up close and personal with the Atlanta Falcons? Whatever your passion or interest, our activities directors are here to ensure that there is always something to do.
There's an app for that!
Stay up to date with everything going on at Winnwood.
Winnwood has an app for our residents and their families to stay up-to-date with what's happening in the community. Birthdays, Menus, Activities, and so much more! See your concierge for more information on how to download. See our communication board below for lots of Winnwood information.