Your Dream Retirement Awaits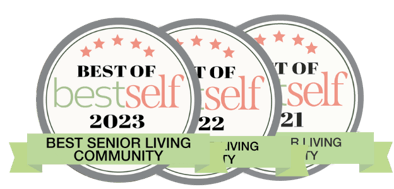 Retirement Living at its Finest.
A strong sense of family and the feeling that you belong is felt all over our welcoming community. The staff and residents at Winnwood exhibit Southern Hospitality every day to everyone that visits. You may not be able to put your finger on it, but with every sweet smile that you encounter you will see that there is a difference at Winnwood. Our goal is to give our residents the best that Winnwood has to offer.
Come Tour Our Lovely Community!
You will be amazed that such a gorgeous piece of property can be tucked away like a secret garden in Historic Marietta. One of the reasons that it is so beautiful is due to the hard work of our landscaping team. They work tirelessly to ensure that the residents at Winnwood have the most elegant gardens to stroll through.
8+ acres of beautiful property
Gorgeous landscaped walking trails and gardens
Within walking distance of the Historic Marietta Square
Professional Putting Green
Libraries stocked with a wide variety of books
WinnWOOF Dogpark
Multiple elegantly decorated meeting and dining rooms
Movie theaters
On-site salons
Club Rooms & Billiard Tables
Fitness Centers
Cozy Lounges complete with fireplaces and grand pianos
Is it the right time for
senior living?
Learn about your options and get personalized
results with this quick 4-5 minute assessment.
Not ready to schedule a tour?
Start with an emailed brochure of our community!