It is no secret that people are living much longer than ever before.
With baby boomers closing in on retirement, many adults find themselves caring for their aging parents. This can be a gradual process or caused by a sudden, unexpected event that many families are unprepared for. It is important to discuss with your aging loved one what their plans and desires are beforehand. While these conversations may be at times difficult, communicating with your parent or loved one will ensure that everyone has an understanding about what they would like to happen as they age. Having these discussions before it becomes necessary will help you and your family in determining what the best options are later on down the road.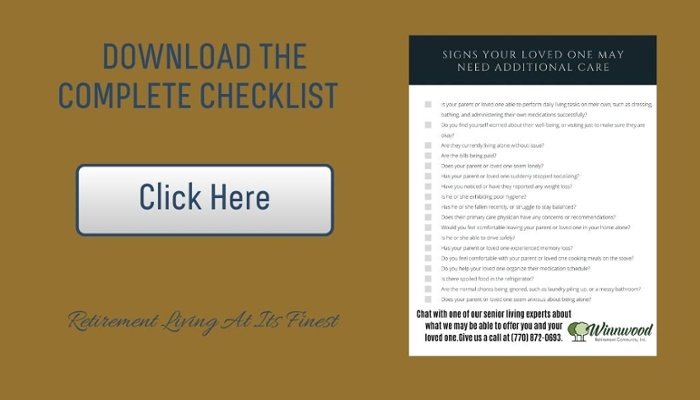 Tips for Talking to Your Family Member
Remind your loved one that these conversations are only meant to help him or her, and to ensure that their wishes and plans are understood by those who may be charged with their care.
Make sure that they feel understood and supported.
Remember that there may be several different options for your aging loved one. Whether the discussion is about remaining at home or ensuring that your loved one is not lonely and receiving socialization, each option should be considered fully so that all aspects have been considered.
Get professional help. Involving your loved one's healthcare team in care options and life changes will help them recommend the most appropriate care plan, and ensure that you are making the most informed decision.
Know what your community offers. Whether it is an exercise class, community program, counseling, housing, or respite services, these programs are designed to ease the burden from you and your loved one and allow them to interact with other seniors and socialize. A quick search online in your area should reveal multiple programs and services for seniors, designed to make their lives easier… and yours, too!
Consult other advocates. Senior advocates are professionals that specifically focus on the needs and best interests of the seniors in their community. While this role is primarily played by the senior's family or loved ones, the professional senior advocate may be able to provide valuable information to seniors and their family members, as well as offer guidance and support.
Know the options. There are a variety of living options to consider depending on the health status and needs of your loved one. Retirement communities offer options such as independent living, assisted living, memory care services, or personal care services to care for your loved one's health care and physical needs, while also providing a safe and comfortable place to live and play.
Don't be afraid to talk about money. Caring for an aging loved one can pose a significant expense. Does your loved one have enough resources to support himself or herself over the long-term? Determine which services may be covered for health insurance that you loved one currently needs or will in the future. It is also important to determine what additional family members are willing to contribute, as well.
In addition to personal or family financial help, there may be other options available to you, as well. A long-term care policy may help alleviate some of the costs for your aging loved one, so it is important to check to see if one is in place. There are additional benefits offered to veterans, as well. If your loved one was a veteran, or was the spouse of a veteran, there may be additional services available through the VA that will help to pay some of the costs associated with caring for your loved one.
With advances in healthcare helping to increase life spans, more and more people will find themselves caring for a parent or loved on as they age. It is important to consider all aspects of their care. Caring for an aging parent can be a full-time job. Many people don't realize the number of options that are available to help care and provide assistance for seniors as they age. Understanding your loved one's needs and wants is critical in helping to establish a care plan for their future. Needs can and will change over time, which is why planning for several different scenarios is necessary, but being prepared will help you adjust to changes as they come.
For more information about resources and programs that may be available for seniors, click here.
Unsure if your parent or loved one needs care? Click here to use our helpful checklist!